Renting limousines for Quinceañera parties are increasingly popular in Los Angeles. Every year we partake in countless sweet 15 birthdays or quinceañera celebrations. These once-in-a-lifetime ceremonies usually require a lot of preparation and planning. For a limo service that specializes in making special moments memorable, our job is to make sure your daughter's celebration is stylish, luxurious, and unforgettable. From weddings to birthday parties, this is what we specialize in and do on a daily basis. Due to the extent of planning and arrangements that take place for quinceañeras, we recommend booking these special events in advance to ensure a first-rate experience for you and the family. Los Angeles County Limousine offers low and affordable rates, accompanied by the best-rated limo services there is in Los Angeles. We also take pride in offering LA's largest selection/fleet of limos. No matter what group size of passengers,
we have a sophisticated limo that will fit your party.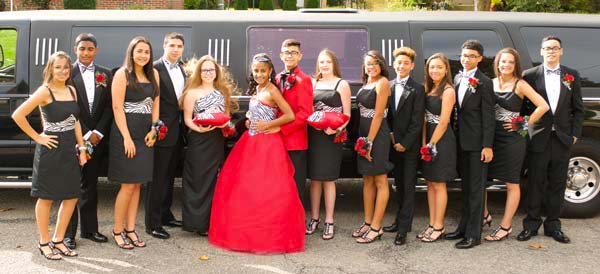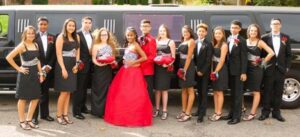 Quinceañera celebrations are celebrated in Hispanic cultures throughout Central-America. A festive day to celebrate a girl's coming of age, the day usually takes place on a girl's 15th birthday. In some ways similar to a sweet 16 birthday party, these events are usually larger and of more significance. The day will often begin with a limo transfer to a Roman Catholic Mass. Oftentimes, the limos will afterward transfer the group of guests to either a private home or venue where the reception is held. The day is always celebrated with gifts, live music, dancing, singing, amazing food, and oftentimes religious practices. For some quinceañeras, limousines are only utilized to transfer the party from a church/cathedral to a private home or venue for the reception. Other families decide to rent a limo service for the entire day. No matter your choice, Los Angeles County Limousine has an unmatched expertise in quinceañera limos and can guarantee a memorable and elegant experience from pick-up to drop-off.